To gain temporary access to a teacher account – for example to amend/update the e-mail address
Sign into the program as the Administrator

Select 'Groups & Users'

Select 'Manage Teachers'

Locate the teacher and click on the 'More' arrow
Select the user with the key

A prompt will confirm that an e-mail will be sent allowing access for eight

hours. Click OK to gain access: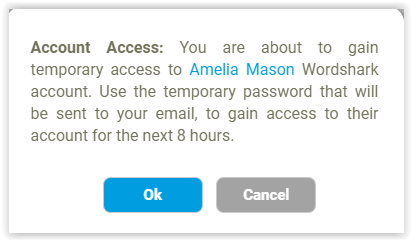 You will be taken to the log in screen for the teacher.

NB: You have not been logged out as the admin this is a separate login within your signed in account.




Locate the e-mail with the temporary password and enter this into the login box to sign in as the teacher

Make any changes then sign off; you will be taken back to the admin account
If you do not wish to access the teacher account immediately you can click 'Go to dashboard' instead. You will find the teacher's details are now displayed in red.

To access the teacher account later:
Log in as the administrator

Go to 'Groups & Users'

Select 'Manage Teachers'

Locate the teacher and click on the 'More' option

The teacher access will now be displayed in red

Select the key option

You will be prompted to say that temporary access has already been gained. Click 'Login'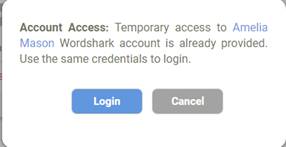 You will be taken to the login screen for the teacher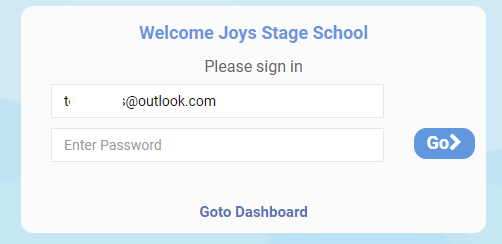 Enter the temporary password received by e-mail earlier