Bulk Uploading Users (for administrators)
Follow all steps if starting from initial set up.

If accessing from 'Groups & Users' / 'Manage Groups' and the 'Bulk Upload' option go to step 4.

Instructions for initial set up



On first

logging in of the program, you will be prompted with a welcome screen. Click on the 'Start Set UP' button.



C

heck your personal details are correct. Amend any information as required then click Next (bottom right)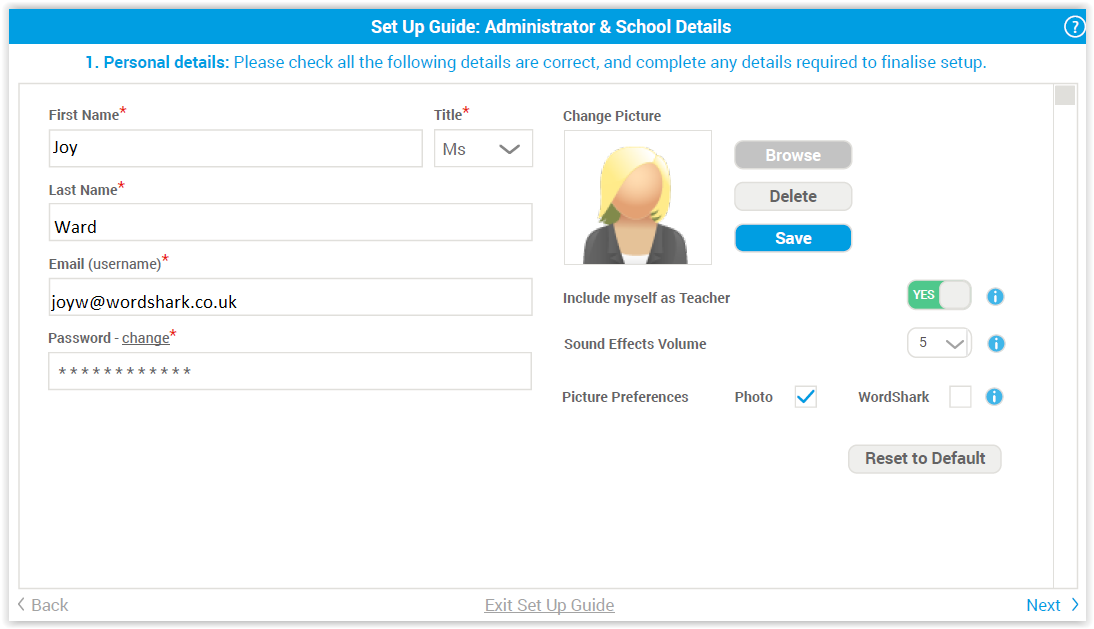 Check the school details and amend any settings as needed. Click Next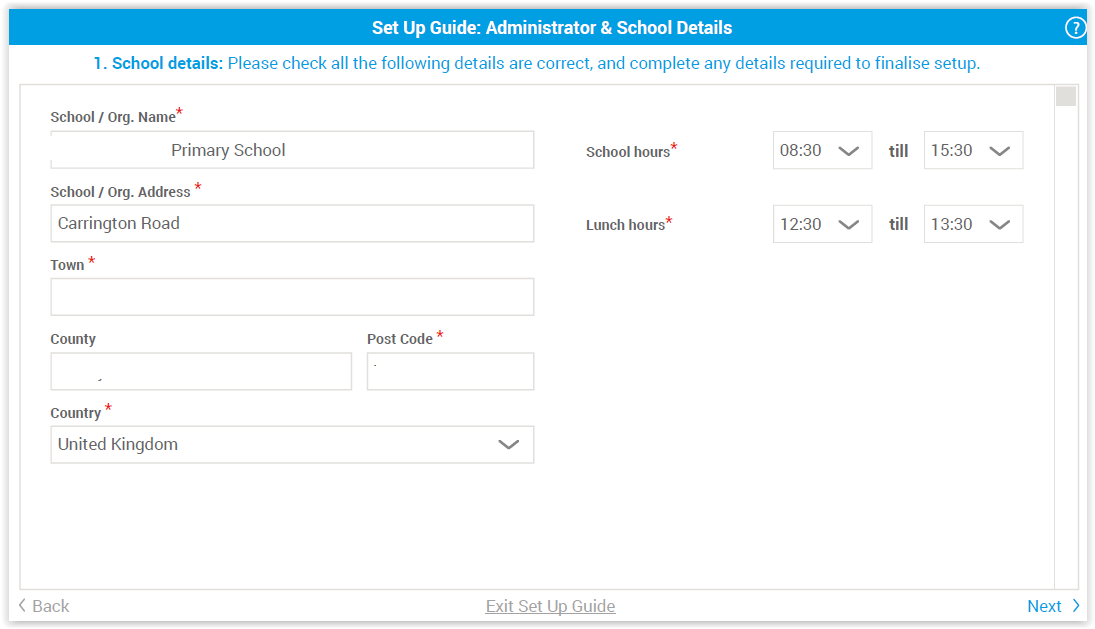 Instructions for 'Bulk Upload'

Select 'Bulk Set Up'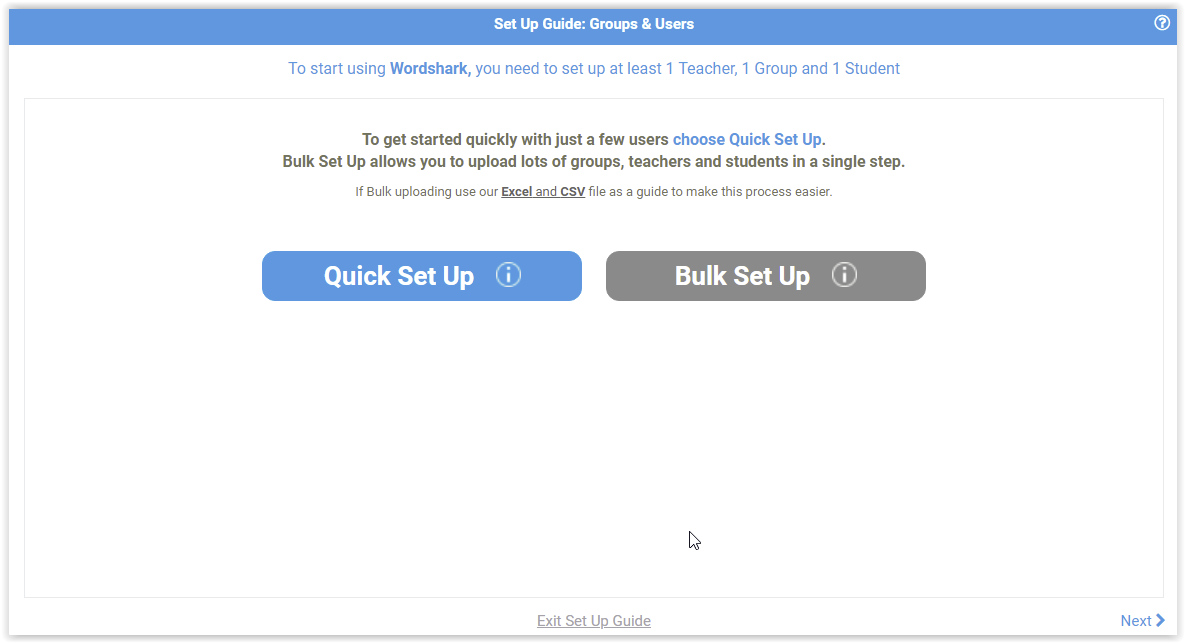 Select the sample spreadsheet.
IMPORTANT - PLEASE READ CAREFULLY regarding the sample spreadsheet:



You DON'T NEED TO ADD YOURSELF AS YOU HAVE ACCESS TO ALL GROUPS. Add your groups later under Groups & Users\

Manage groups - manually



If you are the only teacher

- use a second email to create a new account for yourself in this spreadsheet (you can delete later after set up)



For several year groups it is advisable to do half at a time as it is easier to spot any errors - with teacher emails etc.



You need to add at least 1 teacher and 1 student



Use only 1 user type per row - either teacher OR student



Delete any sample

ROWS not needed - not just the data as this would leave metadata behind and the import will fail.



All of column F needs populating - with 1 or more groups per line with NO spaces after commas.



Keep all

COLUMNS in the spreadsheet even if left blank - for example Student Emails and Tags
The sample shows class Teacher 1 and Teacher 2 and their first 10 students (there could be more of both). The process could be repeated for other years.



The sample shows "Green group"

as an example SEN/special group (there could be more). It can contain students from different years. Teachers 1 & 3 both share Green group.



Students can be added to

Green group in column F - or later under the Groups & Users tab\ Manage students - manually.

NB: This is for adding NEW users only. Do not include any existing users. Please check under 'Groups & Users; / 'Manage Students' for any existing students.
Link to sample spreadsheet
here
.
Either drag and drop

your completed file into the box or browse to the file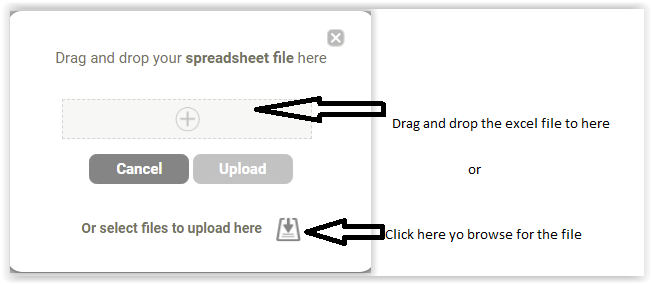 Click 'Upload' to add the users to the set-up wizard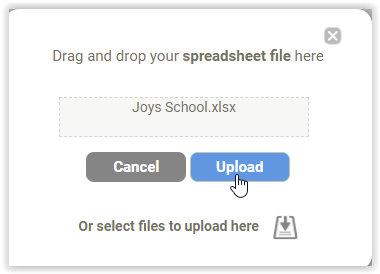 You will receive a confirmation that the users have been uploaded into the wizard. Click Add to start adding the users into the program.


You will be taken to the 'Add teachers and groups' section: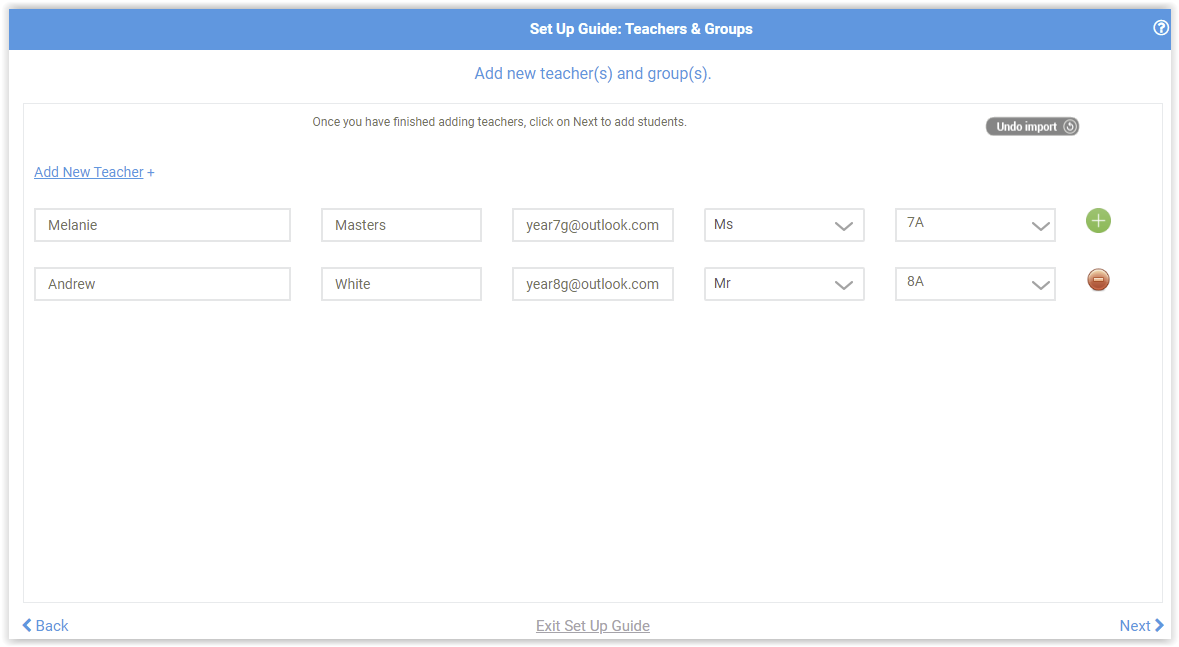 Check the details are correct. Remember to click on the green plus

to add the top teacher. If you forget, you will be prompted: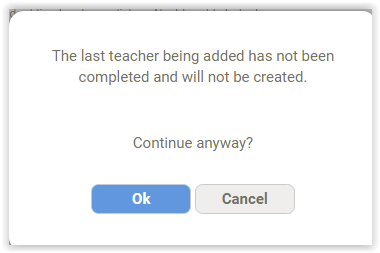 Click 'Next'

(bottom right) to move to the students' section. Again, check all the details are correct and click on the green plus to save the top pupil. Click Next: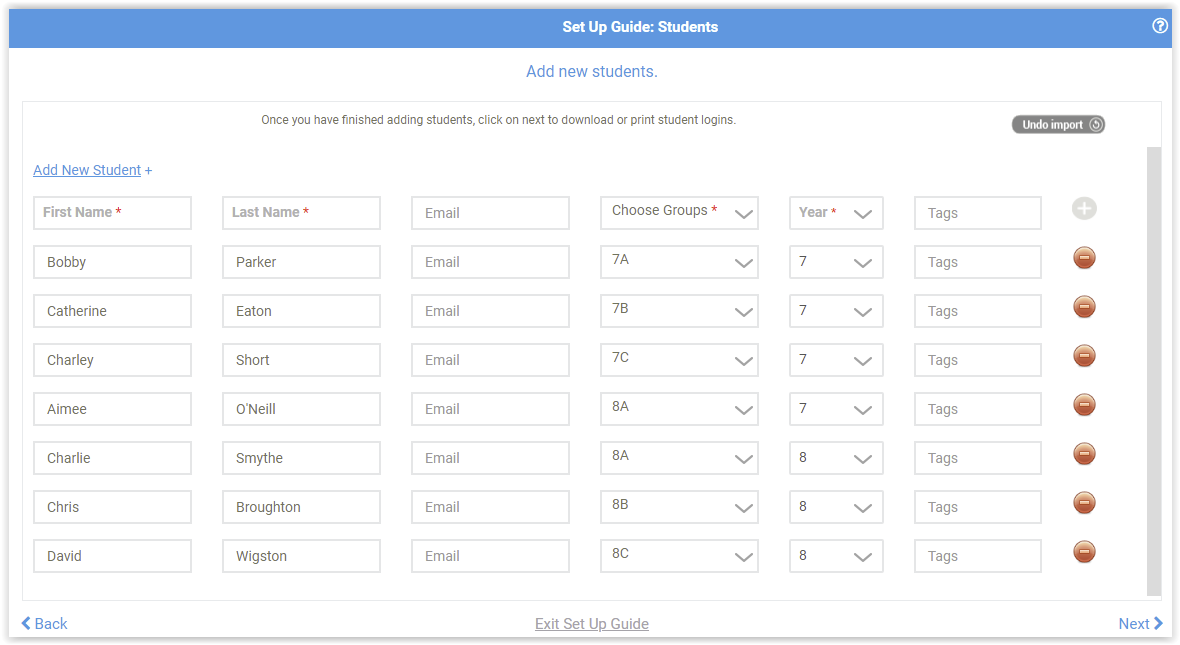 You can choose to save a pdf of the student login details at this stage or do this later. To save a copy choose the group/s from the

drop down menu then click on the pdf icon. Once completed click on 'Next'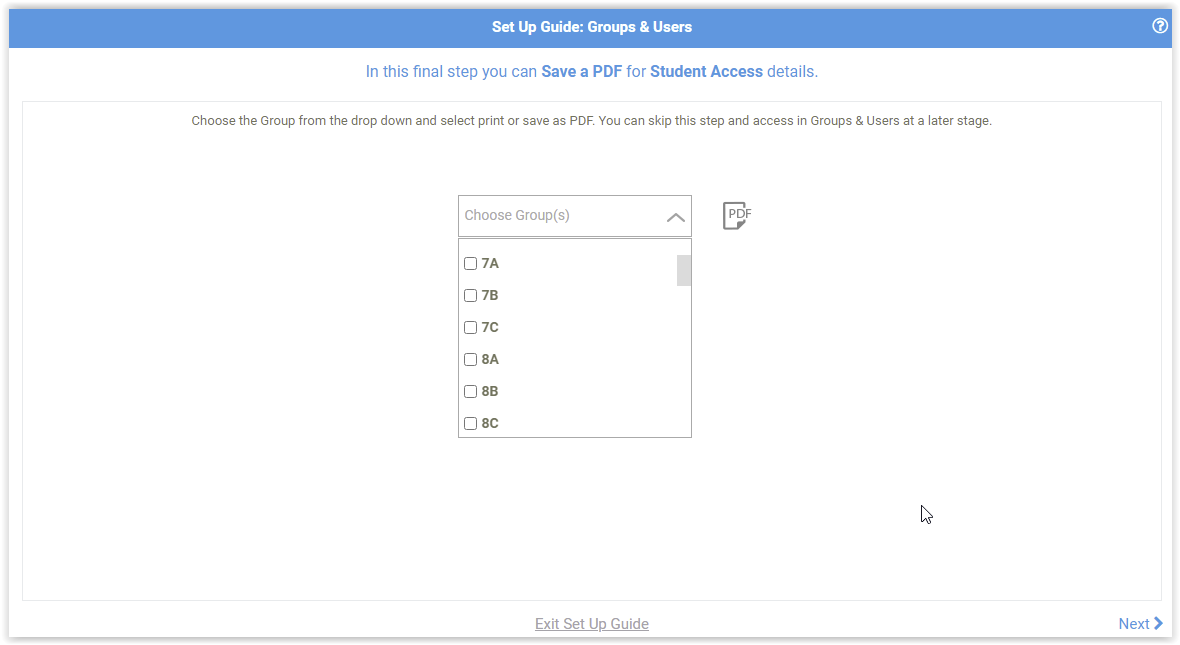 You will

receive confirmation that the users have been created. You can view your newly created users by selecting the 'Groups & Users' option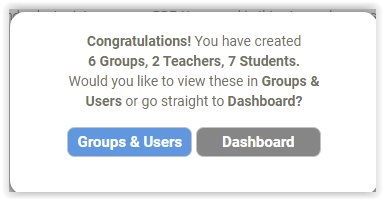 Related Articles

For teachers/administrators: URL questions (accessing wordshark online)

Where can I find my school URL address? The URL address for your staff and students to access Wordshark Online will be unique for your school, ensuring that your school's data is safe and secure. When the school first signs up to use Wordshark, the ...

For administrators: logging in (username and password)

Where can I find my username and password? When you signed up to use Wordshark for the first time, you will have received an email from Wordshark that includes your unique school URL link, your username (your email), and a temporary password. When ...

End of Year Process for the Wordshark Administrator

Update Students Year Group To update the year group for all students in one go use the 'Year Rollover' button. Select 'Groups & Users', from the main menu at the top, then select either of the 'Manage Groups' or 'Manage Students' tabs. NB: The final ...

What's new in Wordshark Online

July 7th, 2021 (Sprint 24) Added New weekly pop up reports for students; shown on a Monday for the previous week Ability for teachers to copy spelling errors, in student progress reports and set work, to clipboard. Allows teachers to save the errors ...

Simple method to add a student and a group

All students in Wordshark are allocated into 'Groups', as covered in the set-up guides For school subscriptions if you haven't already set up your group/s, you will need to do this before adding your students. Create a Group First you need to ...
Still need help?
We will get back to you as soon as we can.